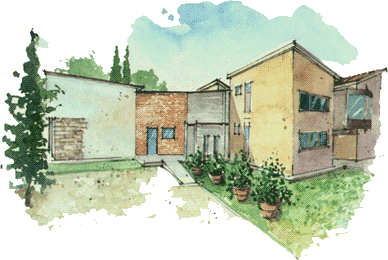 Chianti Youth Hostel offers you the opportunity of a holiday in one of the most beautiful and famous regions of Italy with the comforts of an hotel at hostel prices.
A heaven of tranquillity where you can discover flavours and colours of Tuscany in a friendly and peaceful atmosphere.
Here you will find beautyful scenery, excellent Wines and cuisine, but also delightful medieval villages and world famous art cities such as Florence which can be reached in 15 minutes by car and siena in 30 minutes.